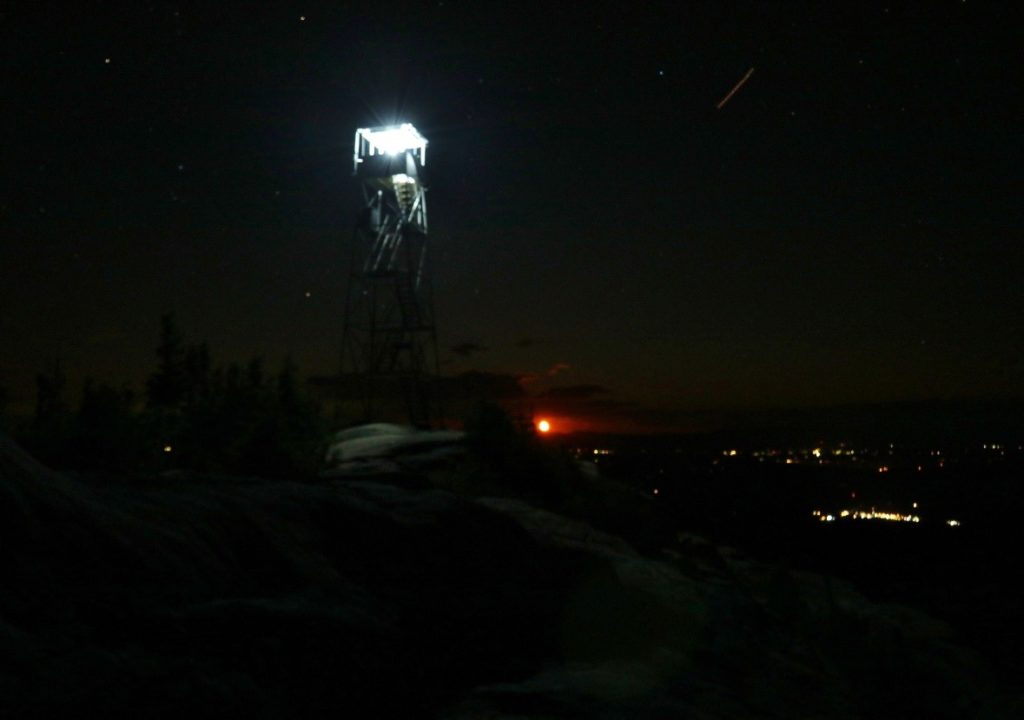 Saturday evening September 5th marked the 7th Annual Fire Tower organized by the New York State Chapter of the Forest Fire Lookout Association. This year was the third year that Friends of Hurricane participated. Our summit steward, Ethan Raines and Board Member Mary Jean Bland (her third year as "Keeper of the Flame") hiked up to do the honors of lighting the tower from 9:00 – 9:30 pm.
About 15 hardy souls braved the chilly conditions to view the lighting on the summit and enjoy the sunset. Others gathered in yards in Keene and Elizabethtown or found viewing spots along the road or fields to see the light from afar.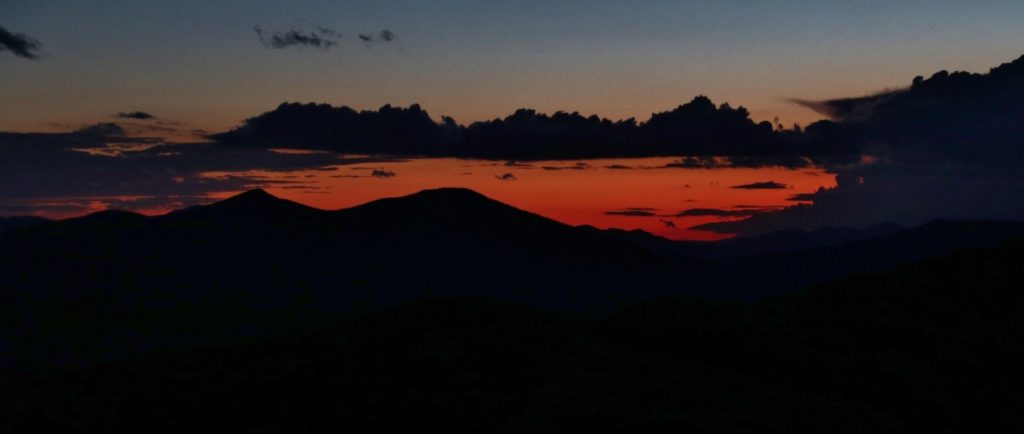 The idea of the light in the tower is to draw attention to the towers and recall the important place the towers held in our history watching over and protecting the area forests, homes and communities. As we watch the news and the current fire situation in California and other western states the value of the fire towers cannot be overstated.
The annual tower lighting takes place on the Saturday of Labor Day weekend each year. So mark your calendar for next year and join in.